I've lived in oversize sweaters all fall/winter. Here's what I'll be living in for the summer!
Midi dresses
I used to love wearing dresses regardless of the season. Who has time to match tops with bottoms every morning?
I struggle with shorter hemlines because everything turns into a mini on me. It's one of my several tall gal problems. I love how feminine and modest midi dresses look. You get the freedom of a dress without having to worry about flashing strangers. They're great for when you're stuck on what to wear. When in doubt, wear a dress. You're never over-dressed. Everybody else is under-dressed!
Layerable button ups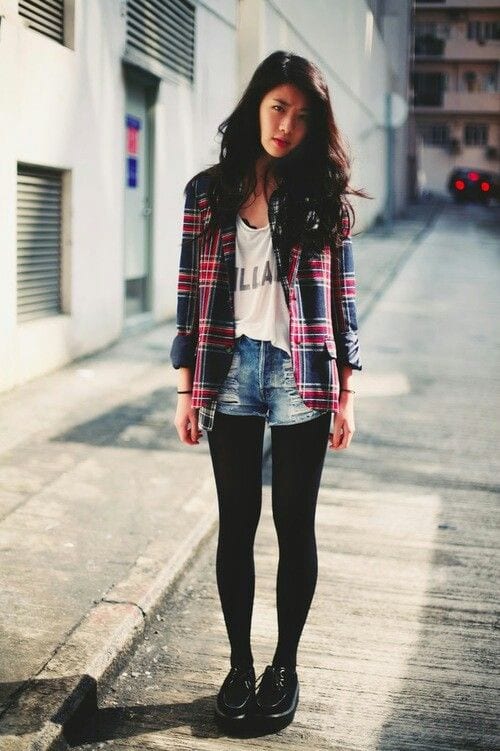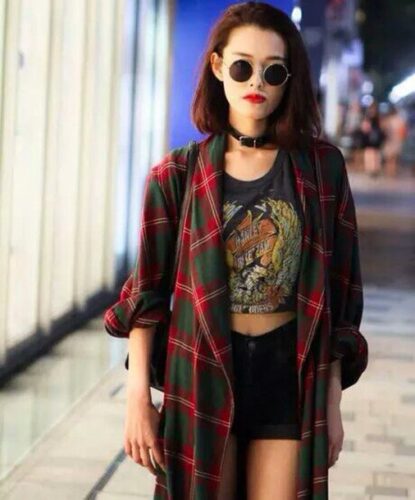 I used to work in a store where all of us girls complained about how cold it was. We couldn't phantom who would be comfortable with the AC blasting that high!
Button ups are great for covering up in air conditioned places. They're also breathable when you're outdoors. I like wearing flannels in particular.
For a teen-spirit inspired look, I'd wear a flannel with denim shorts, a choker, and sneakers. 
Wedge sandals
The right pair of shoes can add the extra "oomph" to any outfit! Despite being 5'8, nobody can stop me from wearing heels.
I'm not a big fan of open toed shoes, but I do enjoy wearing wedge sandals in the summer.
My suggestion is to have a pair of very basic wedge sandals and a more fun pair. I have a pair of black sandals for work and a pair of metallic gold ones for going out.
A signature mini backpack
So it's summer and I assume you'll be walking around more. You could be going to festivals, markets, amusement parks, or opting to walk instead of taking transit.
I find off-the-shoulder bags really cumbersome when I'm walking. My right shoulder ends up stiff and tired, and then I'd have to take my time stretching it.
I remember scoffing when "adult backpacks" first became a trend. Fast forward a few years, I realized how practical (and cute) they actually were. If you don't already own one, I suggest buying a mini backpack for the summer. Your shoulders will thank you! I suggest connecting with your inner child and accessorizing it with charms and bling!
Hats hats hats! Or UV hairspray
We rub sunblock on our bodies, but let's not forget about our heads! Take it from somebody who knows- sunburn on the scalp is no fun. 
If you're a lover of accessories, it's time to get acquainted with hats. Personally, I'm not a hat person. I can't help but feel like they make my face look strange. But for the sake of saving my scalp, I'm willing to look for a cap I can wear with casual outfits.
But what if you really, really, really dislike wearing hats? Have no fear! Many haircare brands (drugstore and higher end) have been coming out with protective sprays for the hair and scalp. You'll be sure to find something for your hair type.
What are you most excited to do this summer? What is one of your summer essentials?
Hugs and kisses,
~Jin
You can also find me on my personal blog