Do you have a love-hate relationship with fast fashion? Do you want to make more sustainable purchasing decisions but don't have a lot to spend?
You don't have to be all-or-nothing!
Let's get this out in the open- you don't have to go 100% cold turkey on fast fashion right away. Building lifestyle habits doesn't have to be extreme. It's about taking small, consistent steps.
I've been wanting to be a more sustainable consumer for a while. But I always got overwhelmed by all the information out there and never ended up doing anything. When someone told me "you don't have to be all-in", it was a turning point.
Start a re-visit bin
I've been unknowingly doing this for years. I think it's an Asian habit to not throw anything out! Whenever you get sick of a garment, try putting it aside instead of getting rid of it right away. Perhaps in a few months, you'll fall back in love with it. Or in a year or two, you'd find a use for it again.
My re-visit bin has saved me multiple times! A pair of shoes I got sick of two years ago became a staple again in my work wardrobe. A dress I wore once to a semi-formal became my birthday dress one year. Our bodies change over time, so things may not always fit the same. But don't rush to throw anything out!
Trade with your friends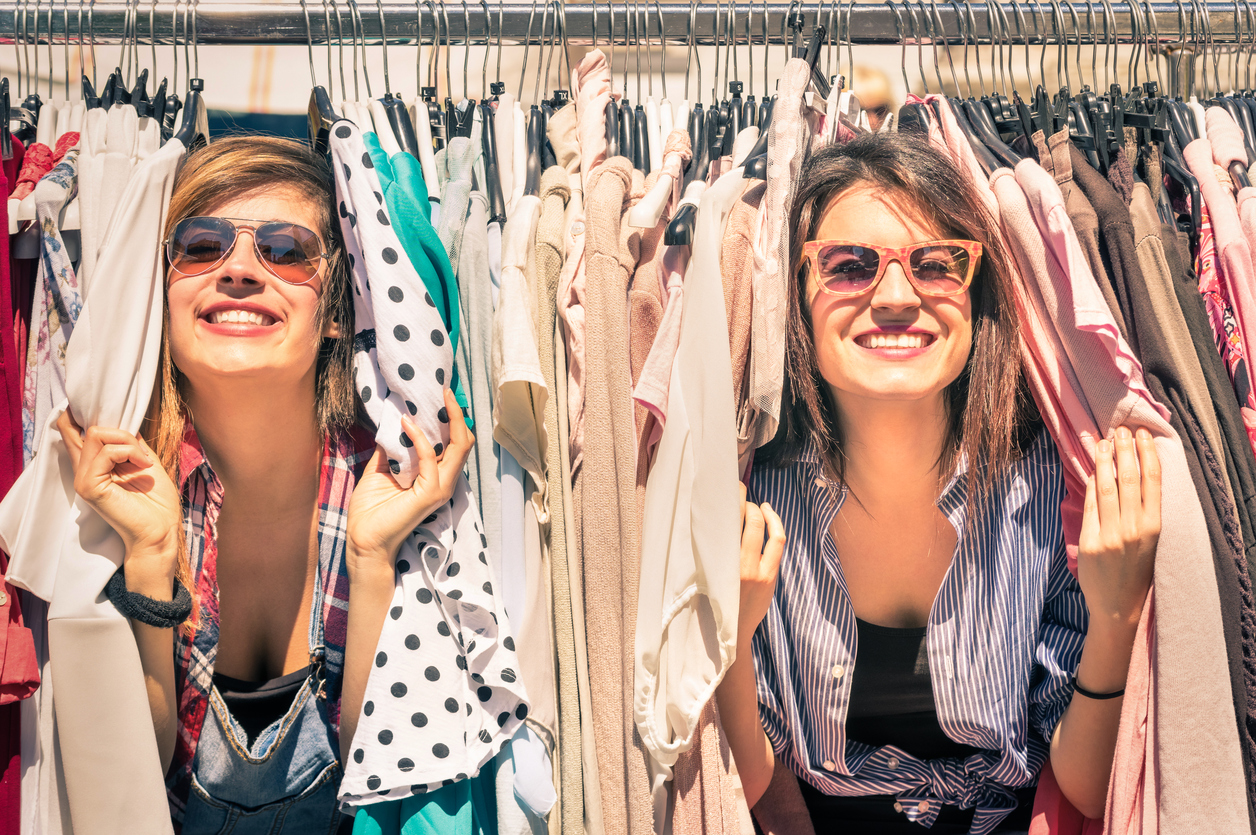 If you're in a wardrobe rut, this is the best way to spruce it up for free! Dig out a few gently used pieces. Maybe your girlfriends have some pieces of their own that they don't want anymore. If a swap isn't possible, you could also buy pieces from each other. If you want to be really #extra, you can plan a clothing swap party with sangria and finger foods!
Sizing can really vary among friends, so trading is better for handbags and clothes with a more forgiving fit. If you're the same size as most of your friends, lucky you!
Shop second hand before going to the mall
Sometimes, you need new things last minute. When I started my current job, timing was super hectic and I had one day to find what I needed! But when you're able to plan ahead, try second hand first. Try multiple locations and online if you have the time. Even if you visit one second hand store, you're still making a difference. And even if you couldn't find anything second hand, at least you put in the effort before going to the mall.
My friends and I mainly shop second hand for cosplay clothes, but I'm going to start doing it more. Over the years, I've found some of my wardrobe staples second hand! I found blazers, cardigans, pants that actually fit, and almost-new shoes. Thrift store visits can be really hit or miss. It takes patience to find which locations are best for you.
Questions for you: Do you have any sustainable fashion tips? What is your favourite sustainable store?
Hugs and kisses,
~ Jin
You can also find me on my personal blog